Senator Jack Reed
Featured Guest
Date:
Saturday, January 23, 2021 3:40 PM - 4:00 PM CT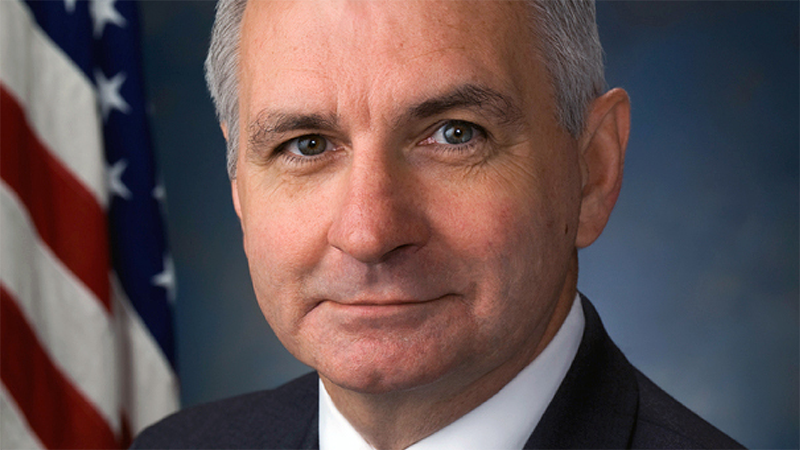 United States Senator Jack Reed from Rhode Island is the foremost champion of America's libraries in the highest levels of government. Throughout his distinguished career, from his three terms in the House of Representatives (1990-1996) to his current fifth term in the Senate (1997-present), Sen. Reed has sponsored virtually every major piece of library legislation.
Sen. Reed has led annual campaigns in Congress for more than a decade to increase federal funding for libraries and ensure that library services are accessible to all. He was lead sponsor for each of the three renewals of the original federal Museum and Library Services Act of 1996, which established the Institute of Museum and Library Services (IMLS). Thanks to Sen. Reed's leadership and the work of ALA advocates, IMLS recently gained its eighth consecutive increase in annual federal appropriations.
In 2020, Sen. Reed carried the torch for libraries as Congress worked to provide relief funding when the COVID-19 pandemic took hold. He successfully led efforts to include $50 million for America's libraries in the Coronavirus Aid, Relief, and Economic Security (CARES) Act. Later calling for additional relief funding for libraries, he introduced the Library Stabilization Fund Act and the Build America's Libraries Act to repair and construct modern library facilities in underserved and disadvantaged communities.
Sen. Reed has received numerous awards from the library community, including Honorary Membership by ALA, the Crystal Apple from the American Association of School Librarians (AASL) and multiple recognitions from the Rhode Island Library Association.
Get details and add to your schedule.